Manufacturing and Shipping Update
We have finished setting up production and started producing Flippers, but we are doing it very slowly due to the global microchip shortage. Some of those who applied to the Early Adopters Program in Google Forms back in January will receive a package tracking number in the near future.
Today we will tell you why production is so slow, about the microchip crisis, and what we are doing to speed up deliveries.
The production is ready
In previous posts, we talked about how we set up and launch production lines in factories:
The lines are already set up and ready for large-scale production. We are working with a large factory and are ready to reach the pace of 5-6 thousand Flippers per week, but due to the global microchip crisis, the process is slowed down.
Now we are producing the devices for backers who applied to the Early Adopters Program in Google Forms and are ready to face potential defects. Please note that submissions are already closed.
Global microchip shortage
The electronic components market is in a serious crisis which began with the pandemic. A year and a half ago, at the start of the coronavirus pandemic, semiconductor manufacturers cut capacity in anticipation of a decrease in demand. In fact, the demand for electronics has only grown.
How Flipper Zero overcomes the crisis
We purchase components through a factory, including from major suppliers such as Arrow. Long ago in the course of the Kickstarter campaign, we presented the project to the suppliers of the main components (ST, TI, and Arrow), established cooperation with them, and indicated the volumes (about 100 thousand devices per year).
We started placing orders after the design was approved and the BOM was locked earlier this year. Such deliveries are not possible in the "here and now" way: the supplier announces the dates on which he plans to deliver the ordered components to us.
Initially, we expected to receive batches gradually according to our production schedule, and 100% of the order should have been at the factory by the end of the Summer. However, the coronavirus crisis broke all plans and suppliers postponed the deliveries.
We had to redesign the electronics and PCBs several times to replace components with delayed delivery times. Instead of problematic components, we chose alternatives available to order, but even with them, there are problems.
We cannot just replace critical components with others on the fly, because this will break all production processes, test benches, require us to change firmware drivers and re-validate the assembly. Therefore, we have to humbly await deliveries.
We receive such letters from suppliers on a regular basis:
Request date is the initially stated delivery deadline
Scheduled arrival date is the new date by which the supplier hopes to ship the order
Components with a quantity of 114,000 have not even started shipping yet. We try to get them especially hard
Battery Charger IC BQ25896RTWR
We use BQ25896RTWR battery charger IC. This component controls the Flippers' LiPo battery charging process. This is an example of a hard-to-buy component. We have already bought 21 thousand of these chips and now about 35 thousand more are in the process of buying. It costs us extra money, but we have no other choice.
It is literally impossible to buy it. All official major suppliers do not have it in stock: TI, DigiKey, Mouser.
DC-DC Converters
These components are critical to the power subsystem: they step up and down voltage for other ICs to work properly.
These converters have become the subject of speculation for suppliers who have raised their prices tenfold! For example, the price of one of them increased from $0.5 to $10.7.
Why we can't purchase from these suppliers
It is not always possible to find the quantity we need, and in some cases, the found quantity does not help in any way
We cannot buy a component at 20 times the price. When converted to our volumes, this turns out to be more than $1,000,000 for a pair of components
Of course, if we can find a component on such markets at an adequate price, we always buy such components.
Display Controller ST7565
Our displays are based on Sitronix ST7565 controller. The display producing factory buys these controllers through suppliers in the same way as we do. Our screen manufacturer is also affected by the components crisis and was out of controllers in warehouses. The manufacturer of these controllers, Sitronix, decided to abandon the production of this old controller and switch to a newer one.
The good news is that the alternative Sitronix ST7567S controller is almost completely compatible with the old one, and the manufacturer is already setting up the production of new screens. As a result, the cost of the screen has increased and supplies are postponed.
We received such a letter from this manufacturer:
Approximate translation:
Dear Customer:
Hello! Our company has just got a message from the Taiwanese supplier Sitronix about the ongoing shortage of 7565R chips. All orders placed for this chip to our company before June 2021 will face delivery delays, shipments will be made as soon as the chips are received from the manufacturer. Since June 2021, we are temporarily suspending the orders for this chip, please check with your manager for specific details. We sincerely apologize for the inconvenience caused. We hope for your understanding and support.
Thus, Sitronix forces everyone to switch to a more expensive and new ST7567 controller. To get out of this situation, we are to update the display specification and switch to another display. This also caused delays in production.
When will I get my Flipper Zero?
Now all forces are thrown at overcoming the situation with supplies. We are looking for workarounds, stocks in alternative warehouses, and from smaller suppliers. This is an everyday process, everything is constantly changing, and new information is coming.
We will produce Flippers in bursts, as the components arrive. Since the situation changes every day, we will release more frequent updates and report how production and shipments are moving.
Now those who applied to the Early Adopters Program in Google Forms and decided to be a tester, will receive their devices. These devices are produced on the previous generation of displays and component base. In the near future, you will be able to see independent Flipper Zero reviews from bloggers and developers.
What about risks?
All supply and production contracts have already been concluded. We have established production and now are ready to produce devices like hotcakes. Everything depends only on delays in the components supplying. We are convinced that this is a temporary difficulty that will soon be overcome.
Thank you for your support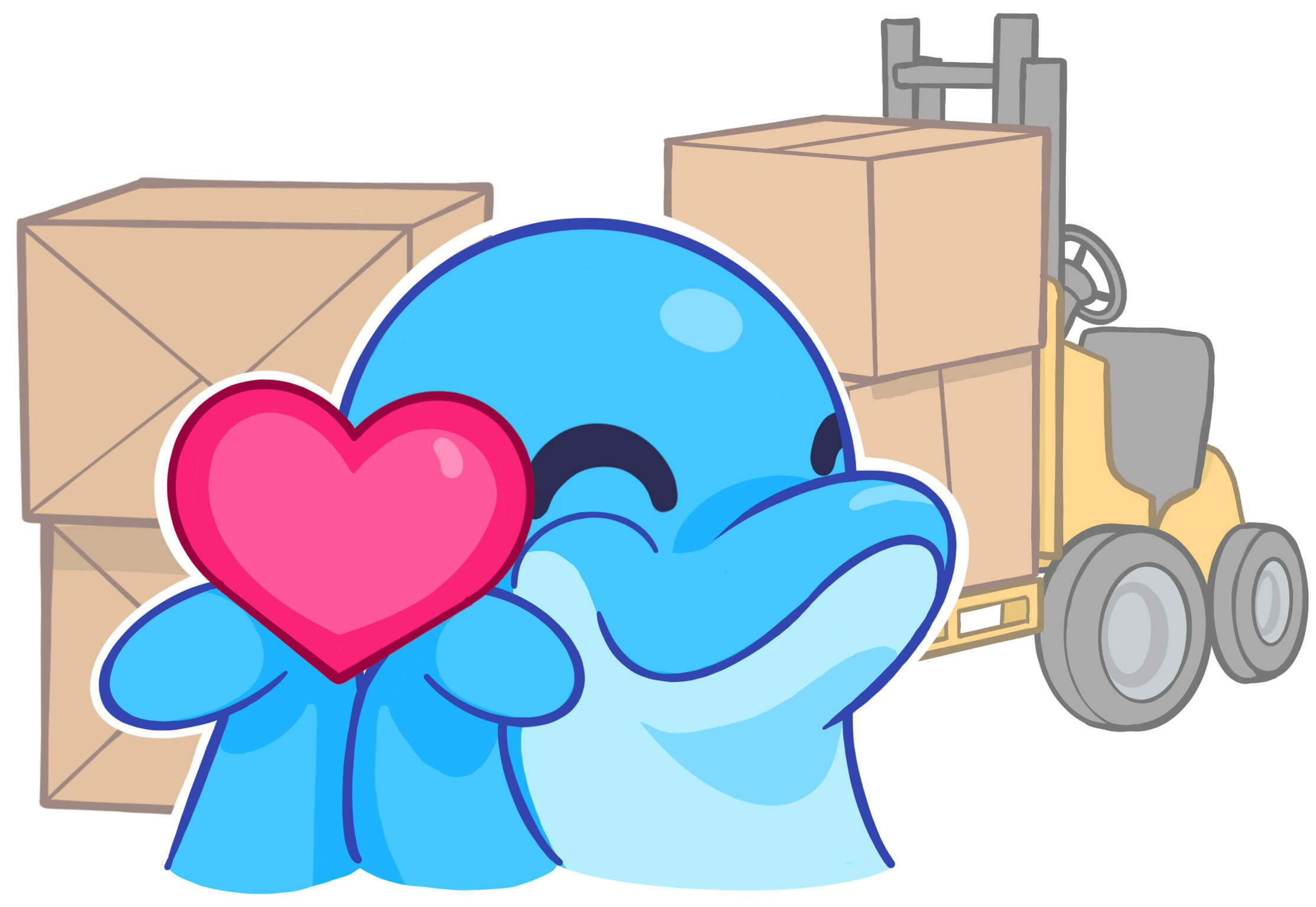 We are super sorry that there are delays, and we express our sincere gratitude to you for your patience and support. It is really important for us to make the cool product and not screw up, so we are trying very hard: part of our team literally lives in factories in China.

We initially set ourselves high standards of communication and openness, and we will follow them no matter what. We need your support now more than ever.